Serge set sail from Brisbane on the East coast of Australia in 1984 and returned three years and 27,000 nautical miles (50,000 km) later in 1987, setting a world record for a circumnavigation in the smallest yacht.
He spent a total of 500 days at sea, which became the title of his book, 500 Days, Around the World on a 12 Foot Yacht. His route followed the trade winds from east to west.
That record is still unbroken.
STAGE 1 - Brisbane - Darwin
STAGE 2 - Darwin - Capetown
STAGE 3 - Capetown - Tahiti
STAGE 4 - Tahiti - Brisbane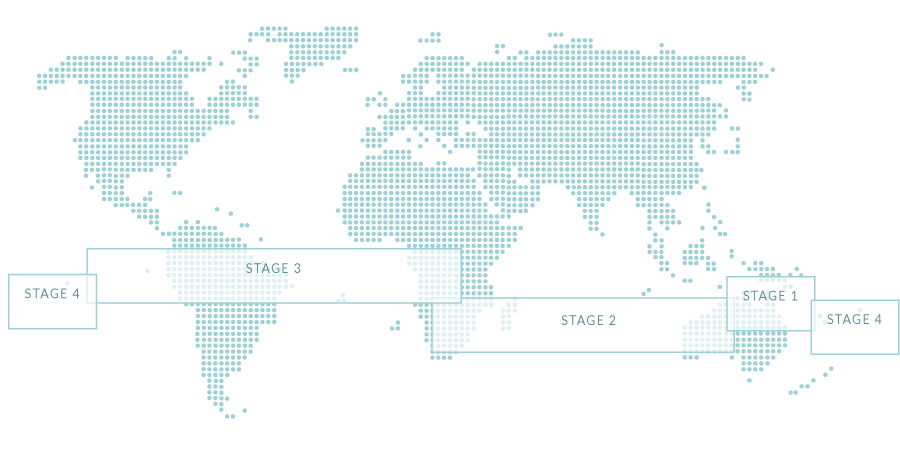 STAGE 1 - Brisbane - Darwin  STAGE 2 - Darwin - Capetown  STAGE 3 - Capetown - Tahiti  STAGE 4 - Tahiti - Brisbane
Save
Save
Save
Save
Save
Save
Save
Save
Save
Save
Save