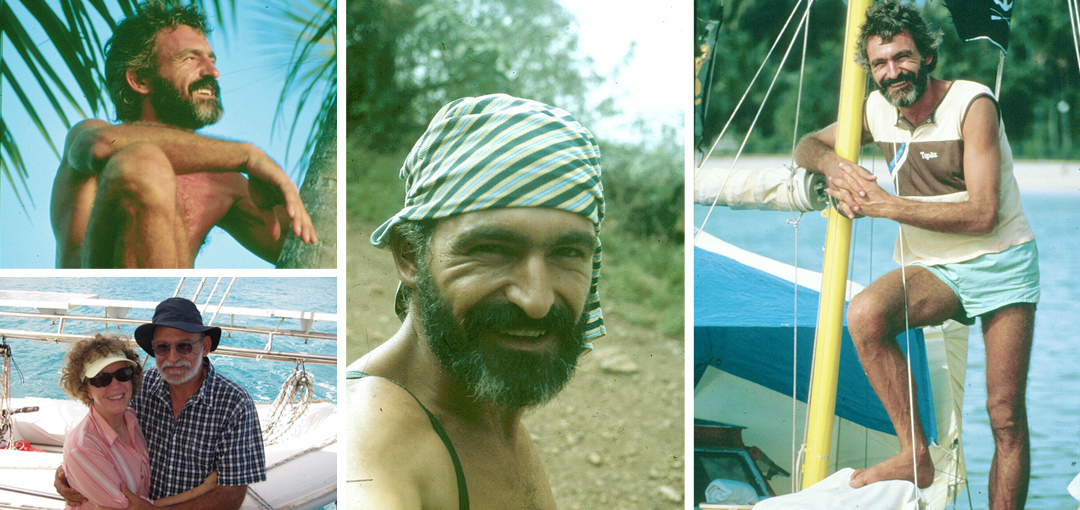 "A bit of ambition, some imagination
and a lot of patience can take you far"
A true citizen of the world, Serge was born in France in 1950 of Italian parents. Later, the family emigrated to central Brazil, where he spent his childhood.
Returning to France as a teenager, Serge learned the trade of metalworking, then was lured to Australia by the promise of sunshine and beautiful beaches. There, he had his first contact with the world of boats.
Boats appealed to him as a way to travel and take his home with him. He bought an old wooden sloop, refitted it and taught himself to sail, losing her in the process. After building and selling several boats, but still short of funds, he decided to design and build a small yacht that would be sufficient for the trip and within his budget.
The result was Acrohc Australis, the 11 ft. 10 inch mini-yacht in which he made his record-breaking circumnavigation.
Following the trip with Acrohc and the publication of his book, 500 Days, Around the World on a 12 Foot Yacht, Serge and his brother Silvio built a Polynesian style proa in the Philippines and attempted to cross the Pacific to prove that ancient migrations to the New World could have been made by boat as well as by land. The project was plagued by underfunding and the trip and boat were abandoned halfway to Japan.
Crewing on various yachts, Serge found himself in San Francisco, California, where he met and married Robin. Together, they built Encanto, a 60 ft. steel sloop, which they sailed around the world from 1993 to 1997. After working in the U.S. and Australia, Serge and Robin built a 49 ft. aluminum catamaran, Luar which was launched in Australia in December 2016. They look forward to further travels.